The Jaguar iGuide app makes it simple to find and understand the key features and controls of your Jaguar. It also doubles as your mobile owner's manual, ensuring the answer to any question is always to hand.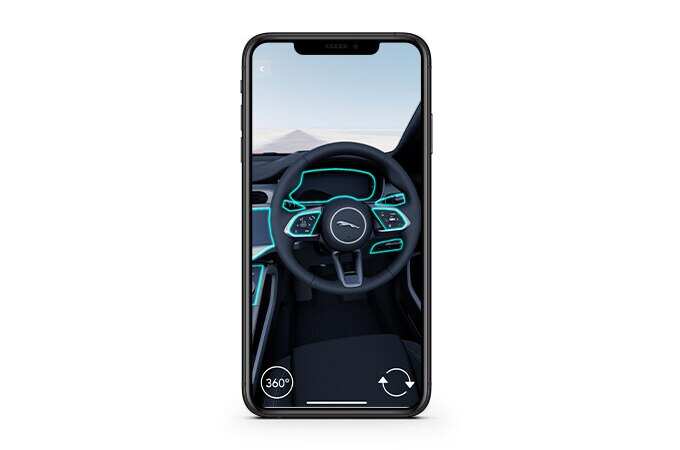 VISUAL SEARCH
Visual Search uses a variety of interactive images to identify important features and controls, before demonstrating how to use them.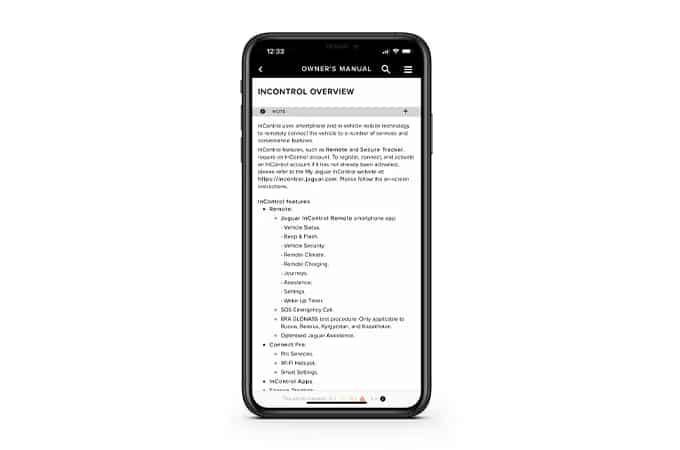 OWNER'S MANUAL
A convenient alternative to the printed manual, you can search by keyword or category to find the information you're looking for quickly.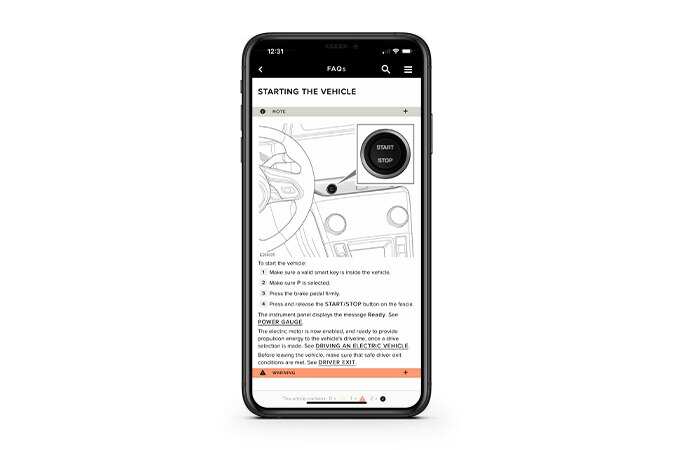 FREQUENTLY ASKED QUESTIONS
Get access to answers and information relating to the most commonly asked questions about your vehicle.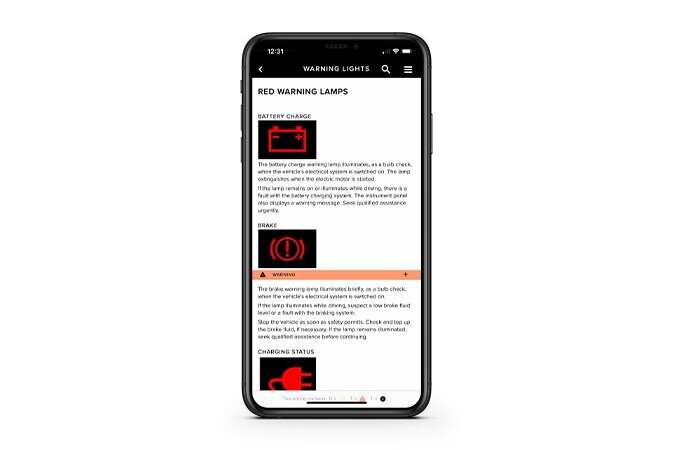 WARNING LIGHTS
A comprehensive guide to the various warning lights that might appear on your dashboard. This section tells you what each light means and what to do about it.
In car features should be used by drivers only when safe to do so. Drivers must ensure they are in full control of the vehicle at all times.
Compatible smartphones only.