THE POWER TO SUIT YOUR SURROUNDINGS
Explore the modes that allow you to choose the optimal way.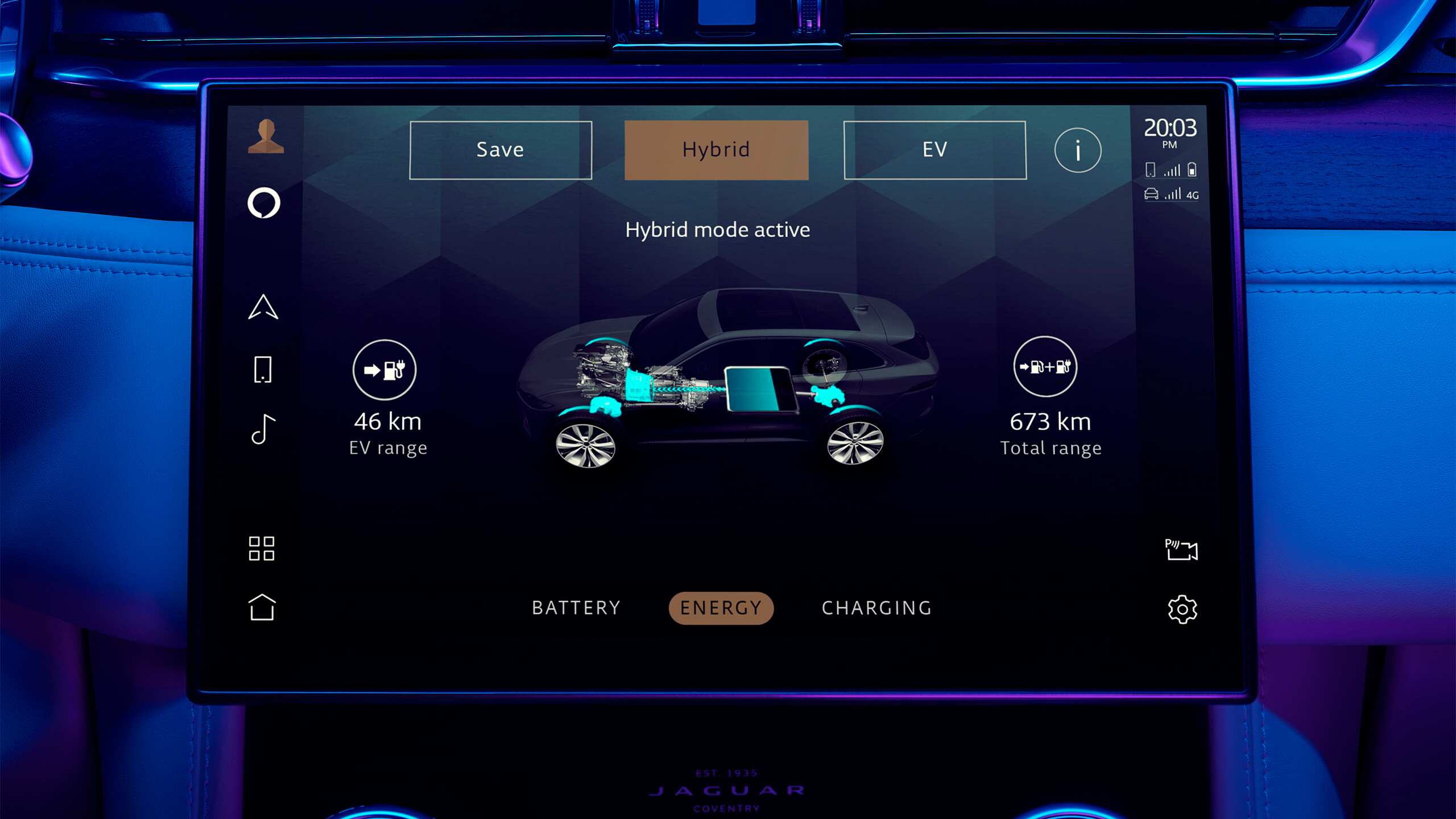 HYBRID MODE
Your default driving mode automatically prioritises electric power unless you need the additional power of the engine, or there is no charge available.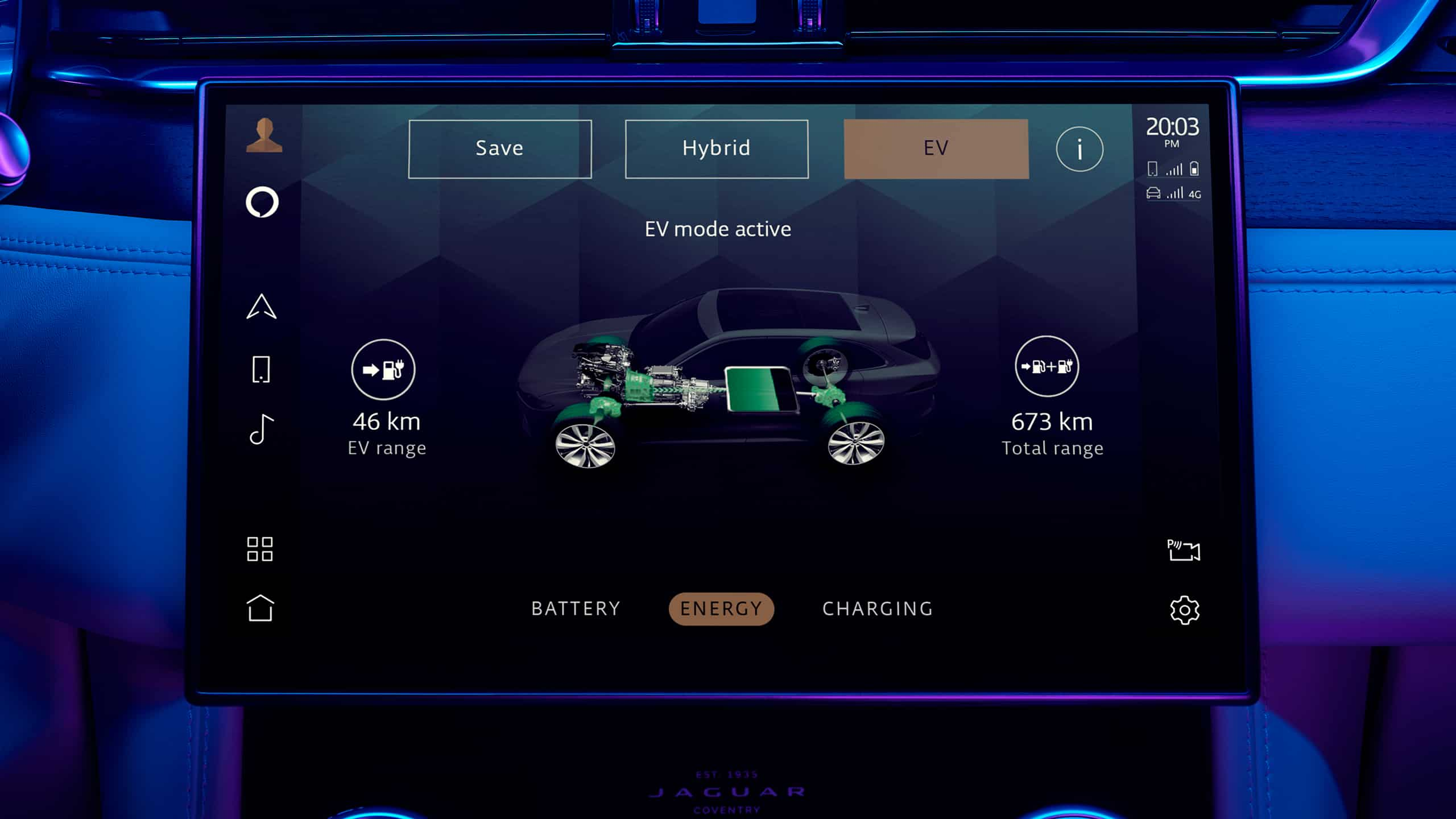 ELECTRIC VEHICLE (EV) MODE
Manually selected by a button on your console, EV mode maximises your time spent using electric power. The system will only introduce the engine if maximum power is required.
OPTIMISING YOUR FUEL ECONOMY
When in the default driving mode (Hybrid) you can optimise fuel economy or battery charge by utilising one of two alternative charge management functions: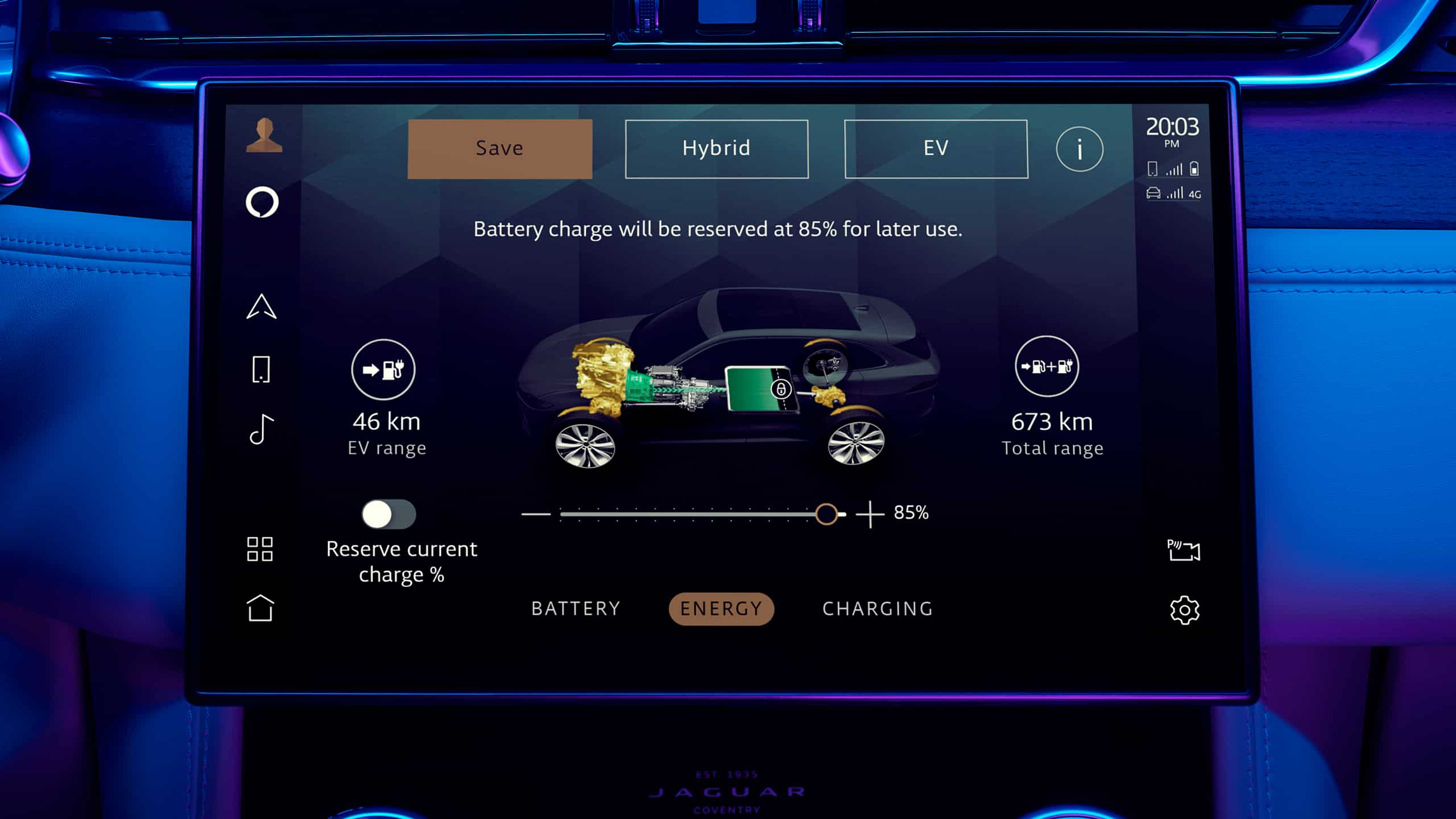 SAVE FUNCTION
Manually selected through the vehicle's touchscreen, the SAVE function prevents the battery charge dropping below the level which has been selected. This allows you to provision for quiet, zero tailpipe emissions travel at a later point in the journey.
PREDICTIVE ENERGY OPTIMISATION (PEO) FUNCTION
Entering a destination in your navigation system will automatically engage your vehicle's PEO function. By using geographical data to predict the road ahead, PEO intelligently switches between the electric motor and petrol engine to maximise fuel economy throughout the journey. This also minimises tailpipe emissions in urban areas.
REGENERATIVE BRAKING
Whichever mode you are driving in, once you lift your foot off the accelerator in your Plug-in Electric Hybrid, the intelligent regenerative braking system comfortably slows the vehicle down while converting the power generated to optimise the battery's range. Applying the brake increases the amount of power harvested.