CHARGING CONNECTOR TYPES
Jaguar all-electric and electric hybrid cars use a Combined Charging System (CCS) compatible with both AC and DC charging.
AC CHARGING
The top part of the vehicle's CCS inlet is used for AC charging. This is known as a Type 2 connector and compatible with your home charger, public AC charging points and domestic 3-pin plug sockets.
RAPID DC CHARGING
The lower half of the vehicle's CCS inlet features two pins that combine with three pins above to provide rapid DC charging into the battery. The two lower pins can be accessed by removing the inlet's lower socket cover.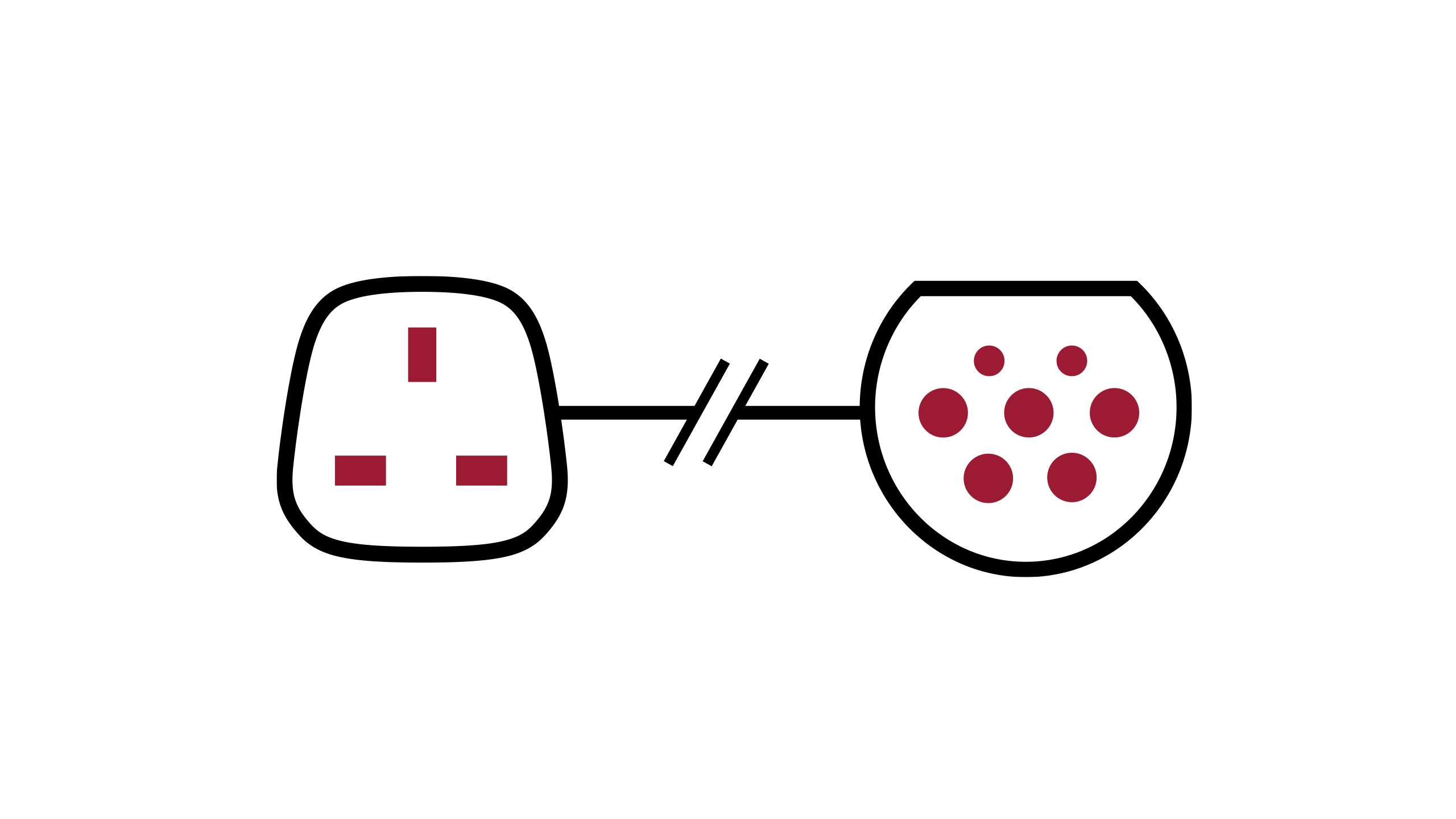 DOMESTIC PLUG CHARGING CABLE (MODE 2)
Your Jaguar's optional Mode 2 cable connects your vehicle to domestic sockets by using a Type 2 connector on one end and a 3-pin plug on the other.
PUBLIC AND WALL BOX CHARGING CABLE (MODE 3)
Featuring a Type 2 connector at both ends of the cable, Mode 3 charging cables enable you to connect your vehicle with professionally-installed home chargers (Wall Box) and public AC charging points.
TETHERED VS. UNTETHERED CHARGE POINTS
TETHERED CHARGE POINT
- One permanently-attached cable connects the charge point to your vehicle
- Rapid DC charging points are always tethered
- Home chargers can be installed with a tethered cable
UNTETHERED CHARGE POINT
- Public AC charging points and untethered Wall Boxes feature an AC socket to connect your vehicle's Mode 3 cable
- For flexibility, home chargers can be installed with a cable tethered or untethered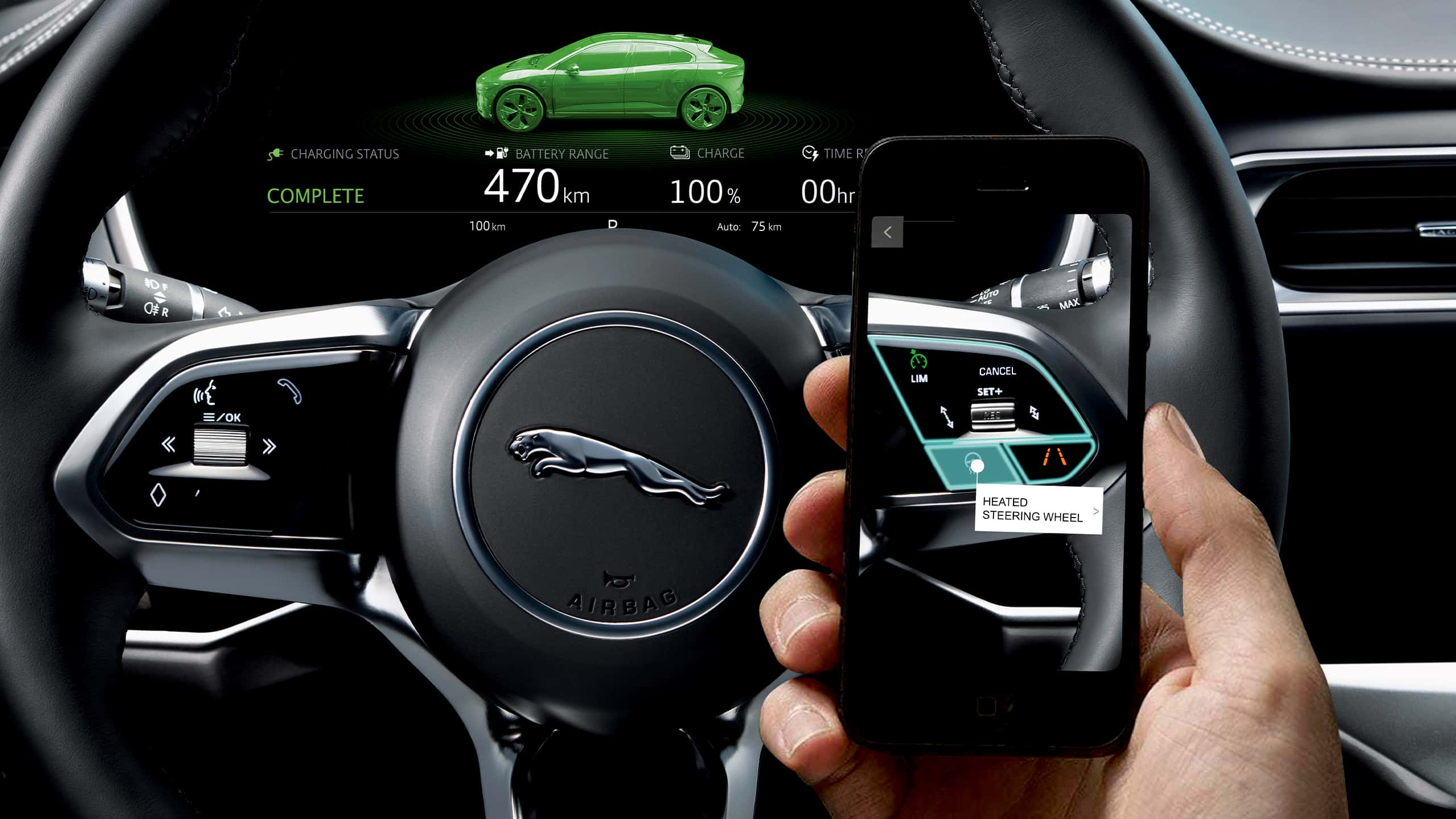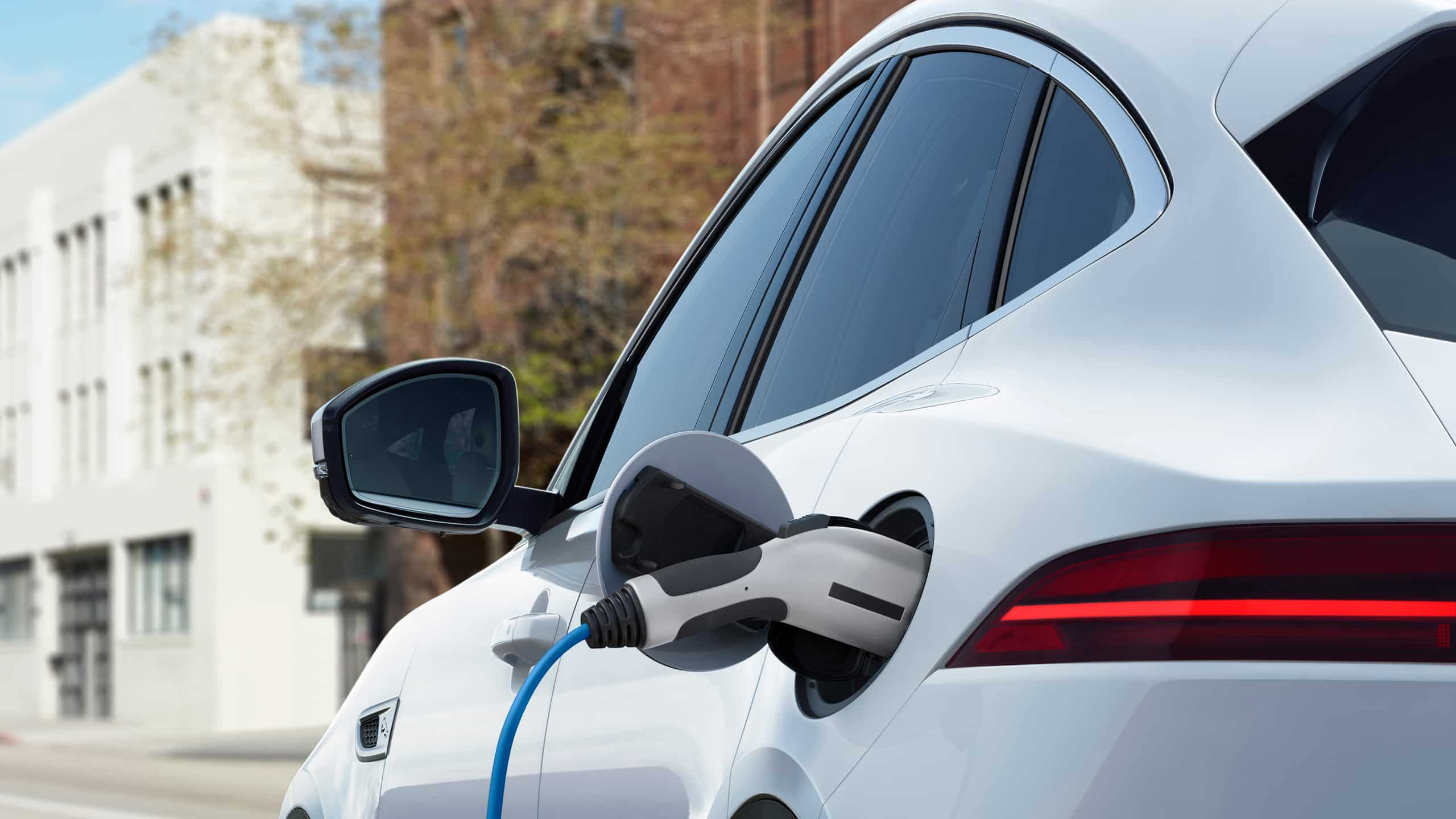 Jaguar Land Rover Limited is constantly seeking ways to improve the specification, design and production of its vehicles, parts and accessories and alterations take place continually, and we reserve the right to change without notice.
*Compatible smartphones only.