Jaguar Classic honours E-type's earliest race wins
with seven restored pairs, inspired by the victorious
1961 originals.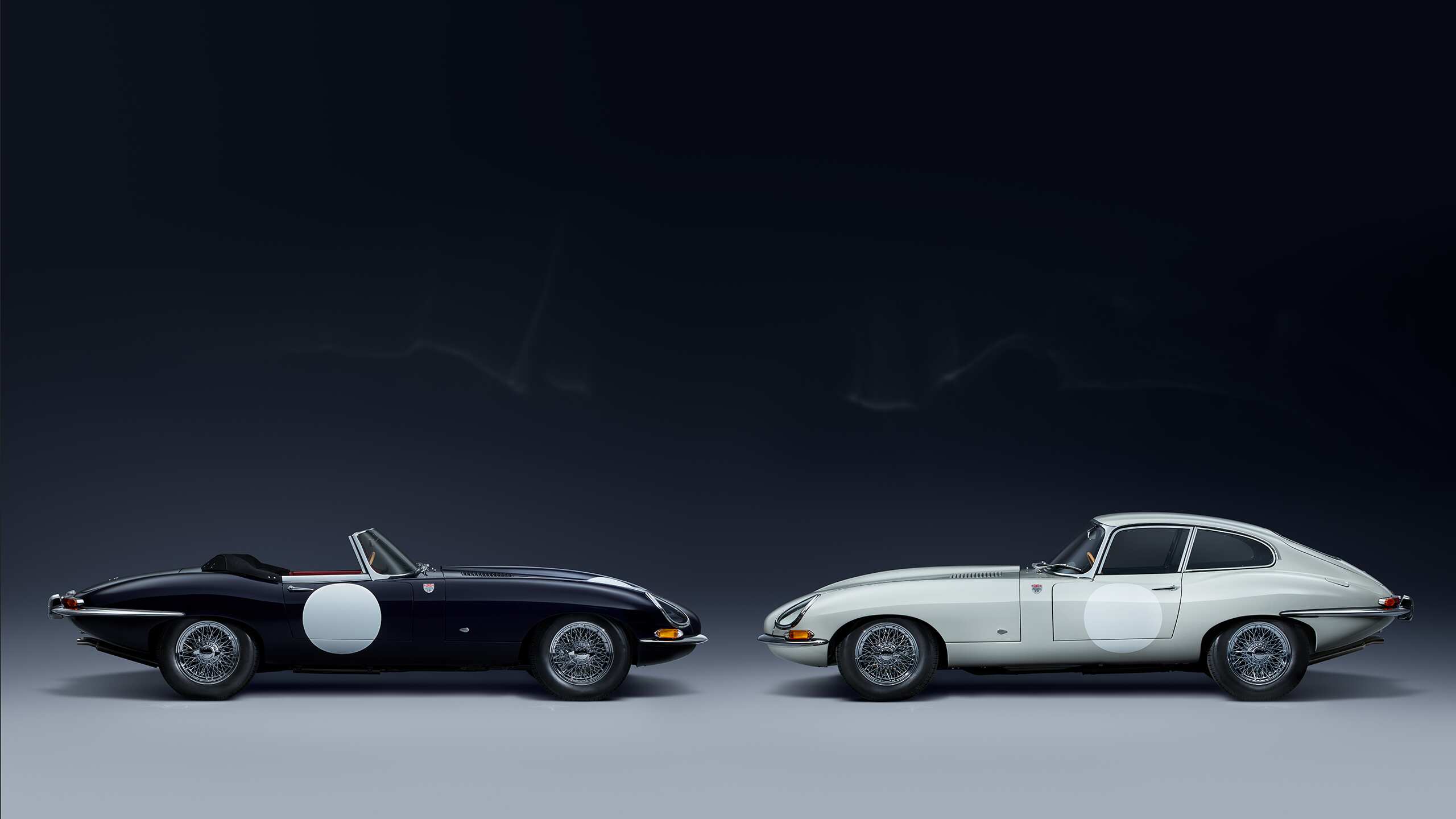 MAIDEN TRIUMPHS
One month after E-type first turned heads at the Geneva Motor Show in March 1961, two lightly modified
examples – under the project name ZP – made their racing debut at Oulton Park Circuit, UK.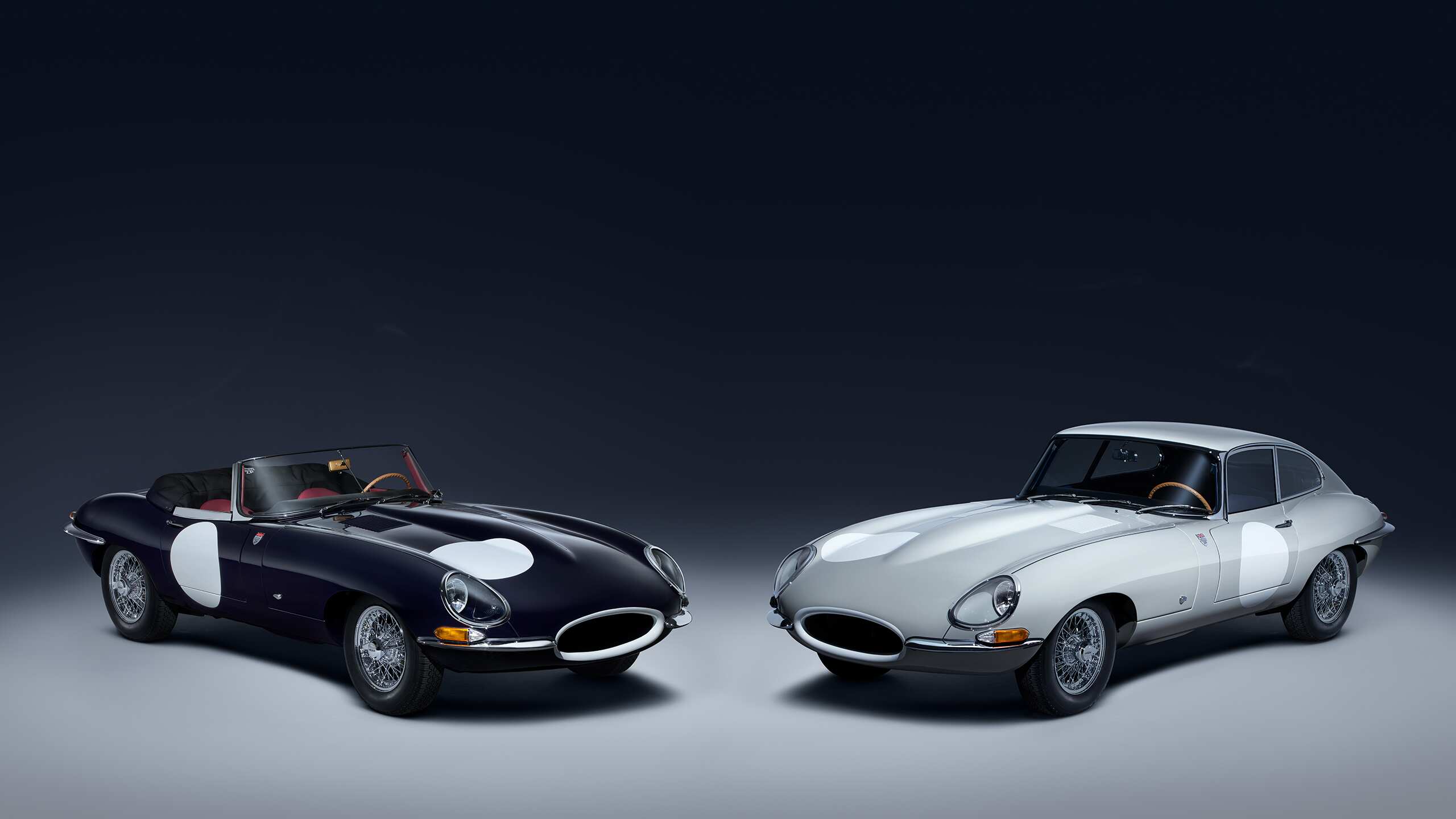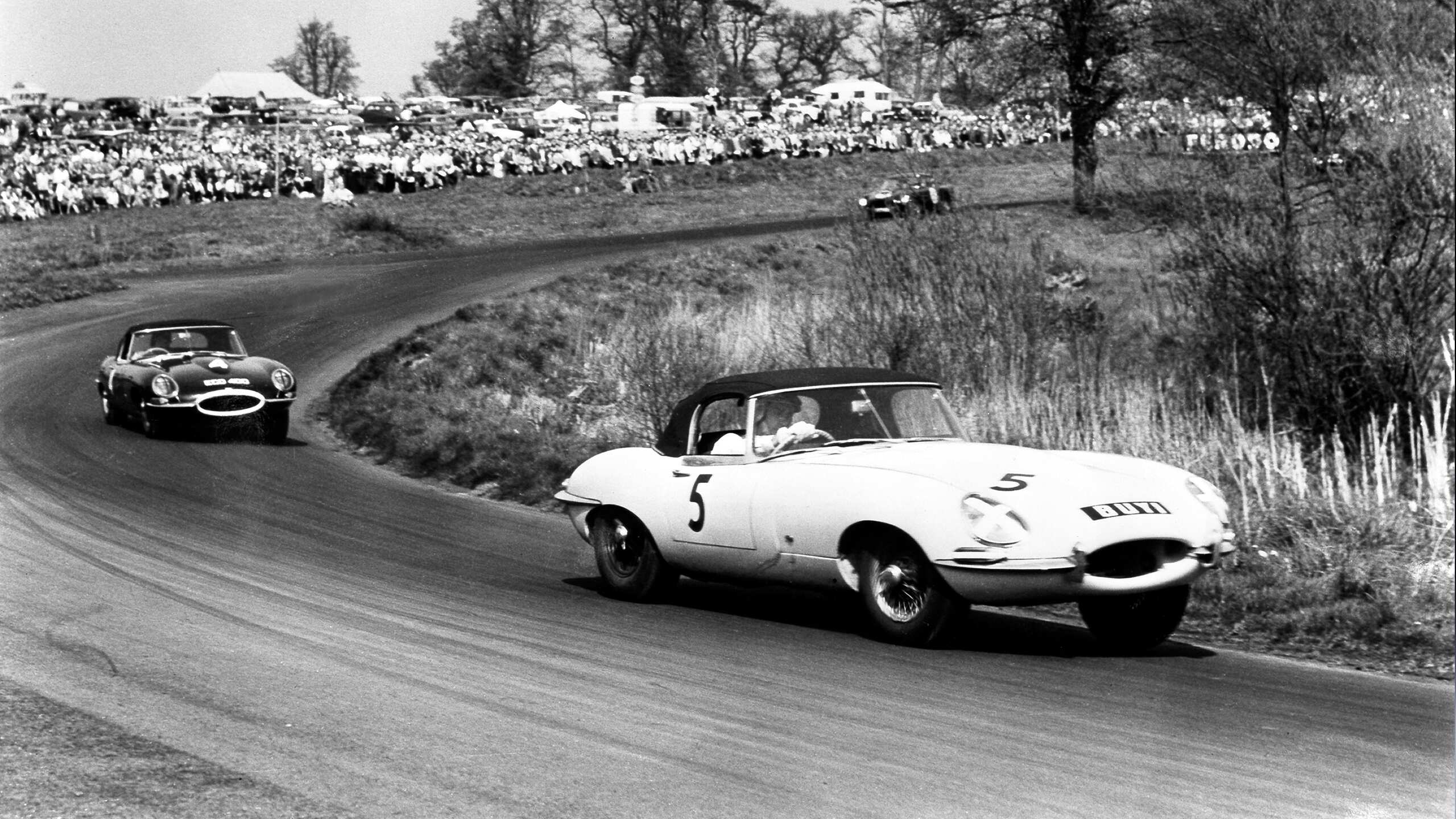 The winning Indigo Blue 'ECD 400' was driven by Graham Hill and the Pearl Grey 'BUY 1' example was
driven by Roy Salvadori, placing third. Salvadori then went on to win at Crystal Palace in 'BUY 1' on 21 May.
Between 1961 and 1964, E-type achieved 24 podium finishes.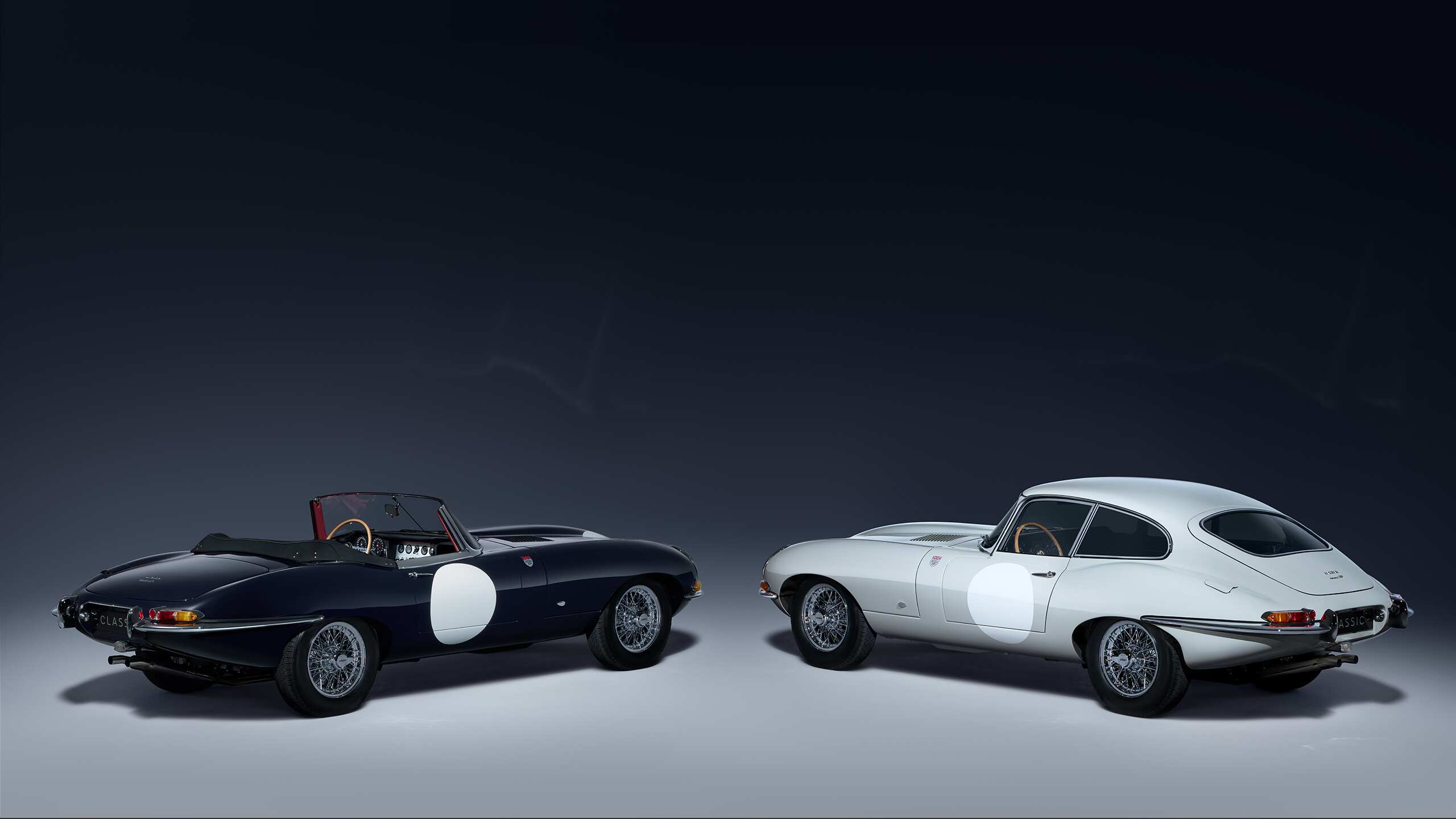 Today, our seven exclusive ZP Collection pairs consist of one Oulton Blue drophead coupe informed by the original 'ECD 400', and a Crystal Grey fixed-head coupe echoing 'BUY 1'.
Bespoke features include commemorative badging, hand trimmed Bridge of Weir leather interiors and aluminium consoles engraved by artist Johnny "King Nerd" Dowell.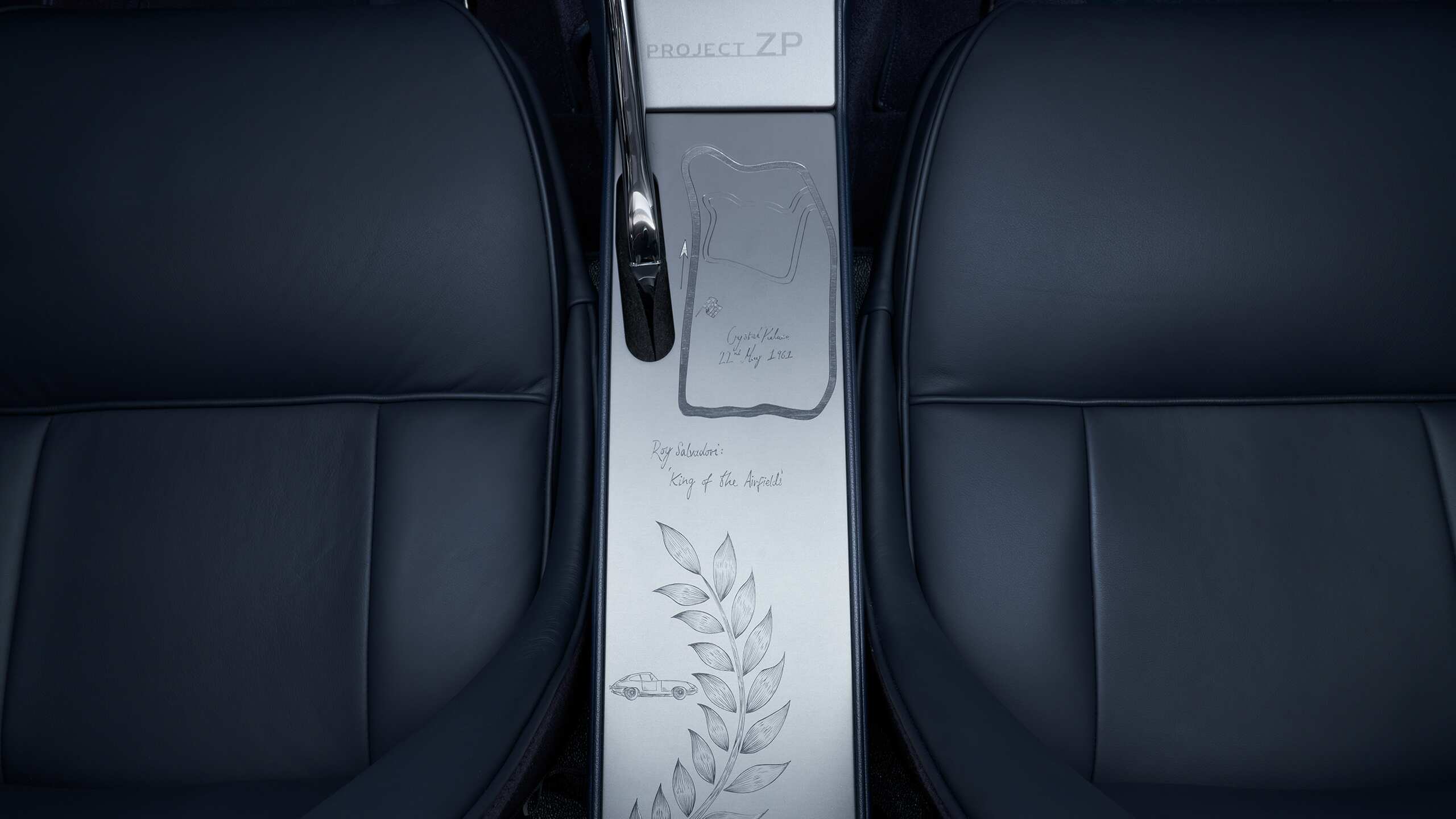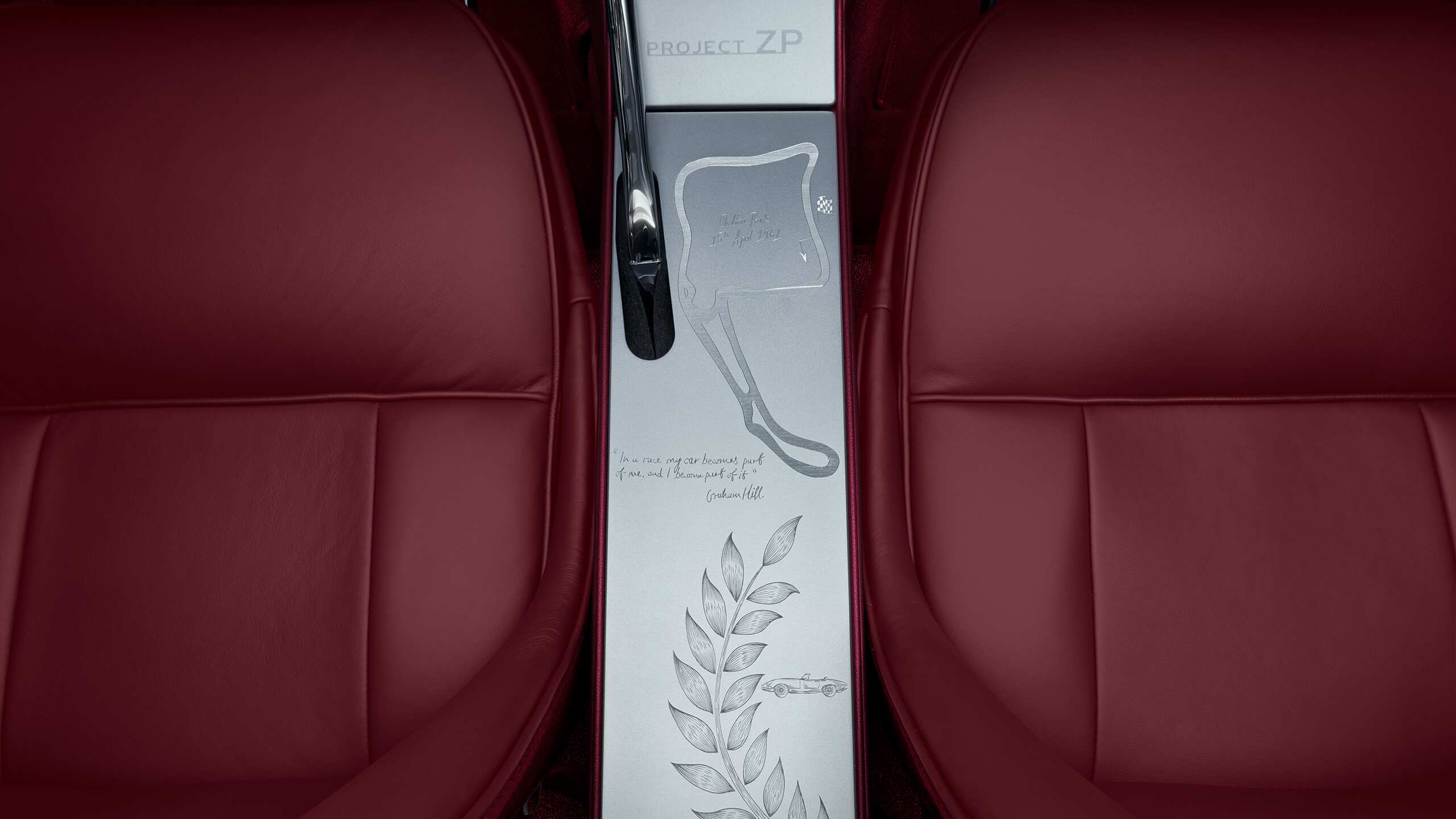 The Oulton Blue drophead pays homage to Graham Hill's race-winning car with an engraved silhouette of the Oulton Park circuit and his quote "In a race my car becomes part of me, and I become part of it".
Inside the Crystal Grey fixed-head, an engraved silhouette of the Crystal Palace track sits alongside Roy Salvadori's nickname "King of the Airfields".
Both cars feature one half of a laurel wreath signifying their victories.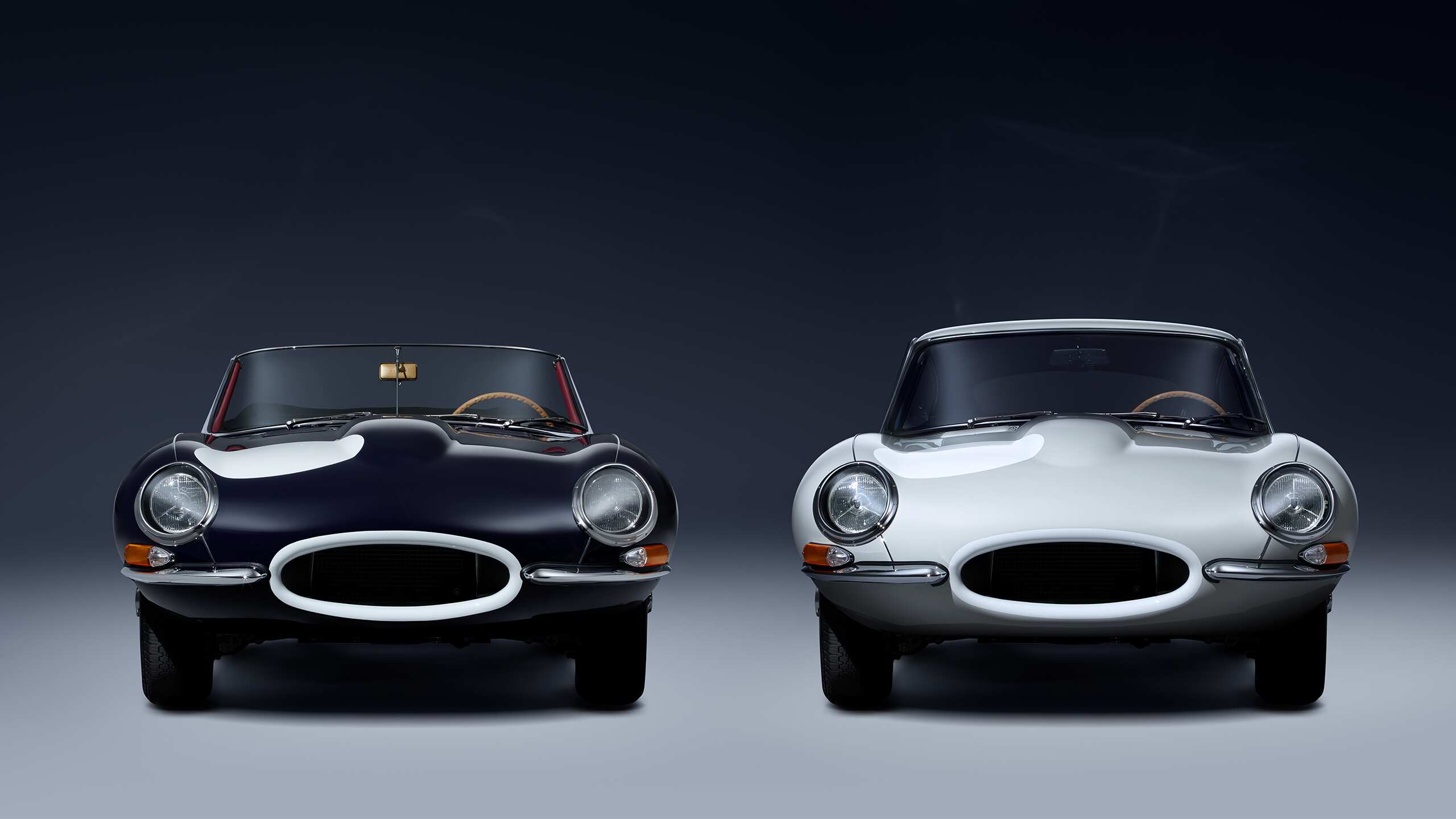 Based on the specification of 3.8-litre Series 1 E-types produced between 1961-1964, each ZP Collection
example is subject to around 2,000 hours of restoration at the hands of classic experts. The flawless '60s
E-type face was achieved with an additional 40 hours of craft on the nose alone.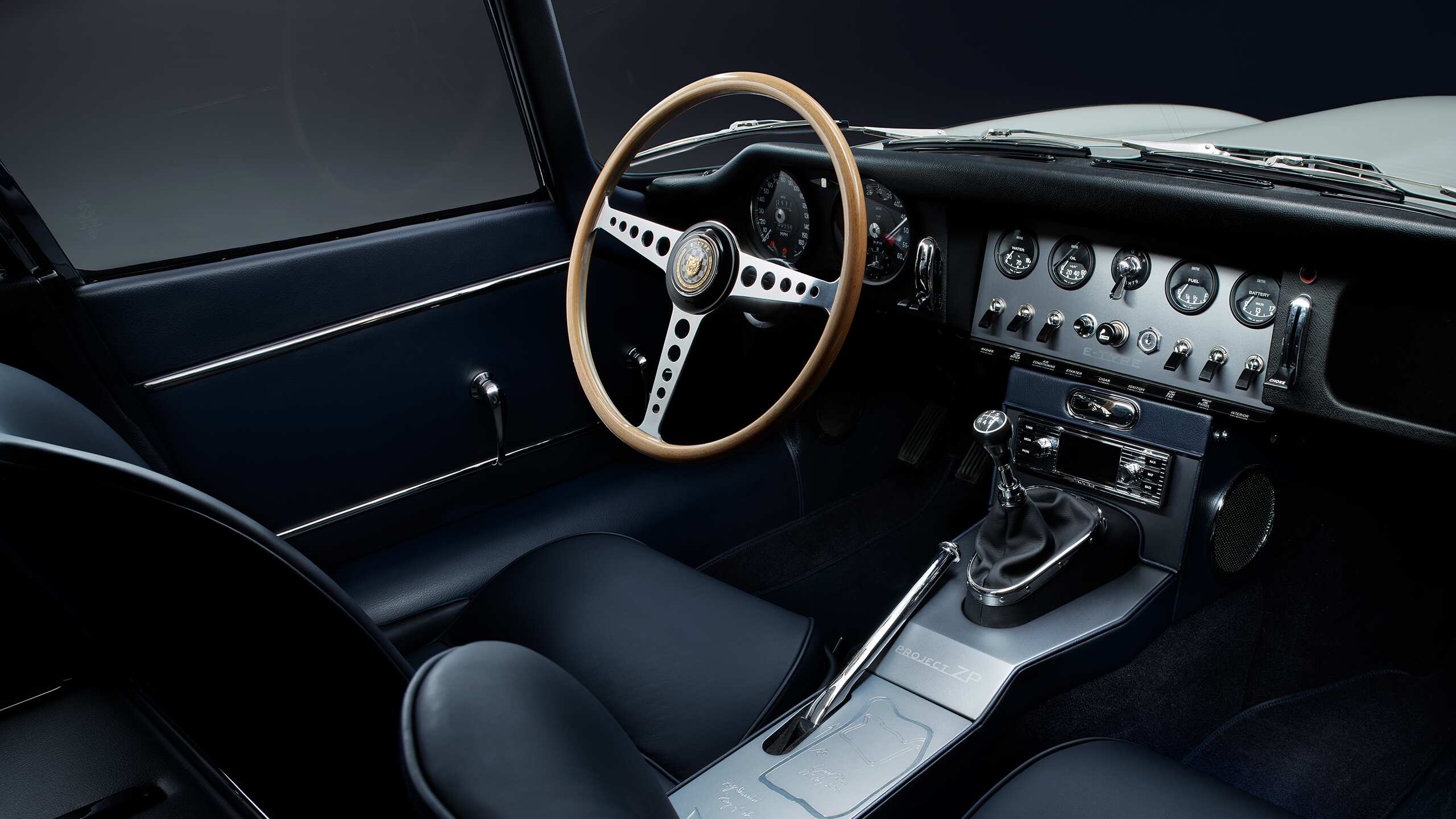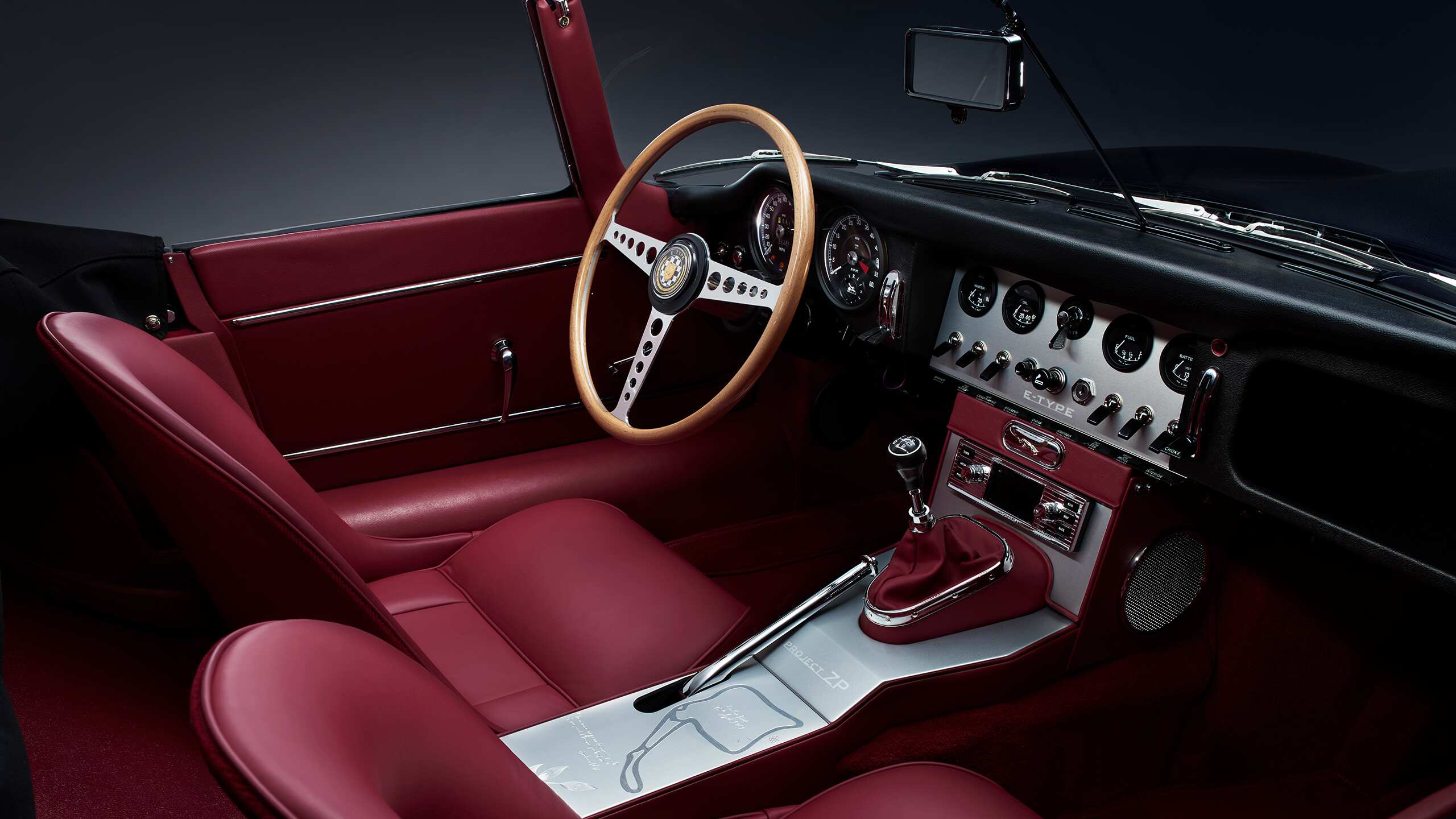 Additional early E-type characteristics include a beech wood steering wheel, welded bonnet louvres and
external bonnet latches with a lockable key.
HIGHLY PRIZED HEADPIECES
Complementing each car's bespoke beauty is an Everoak helmet inspired by the Hill and Salvadori
originals. These rarefied race pieces are created by Bill Vero, who has manufactured helmets for the sport
since the 1950s.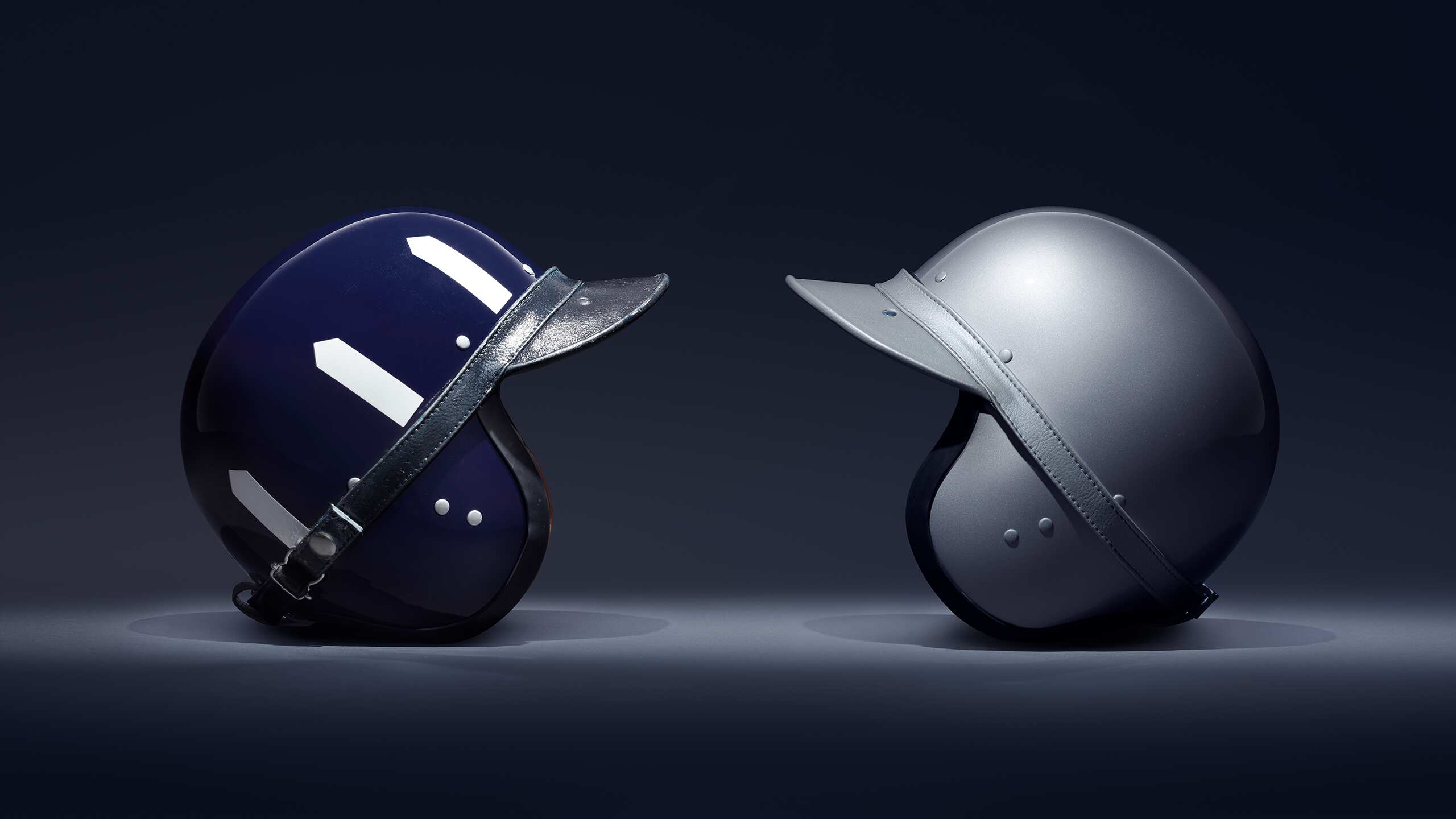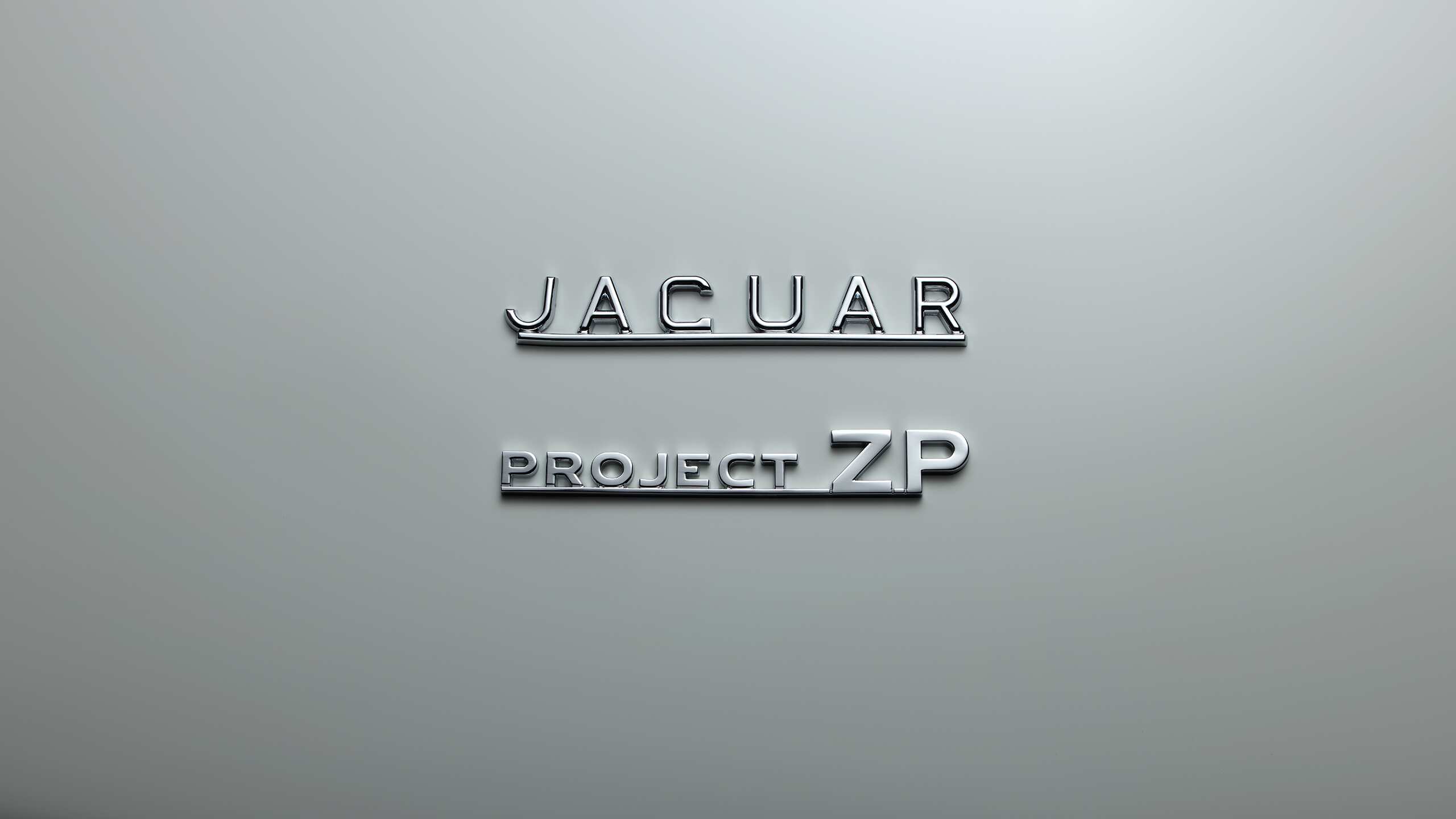 The 265bhp engine features an authentic 1961-style alloy radiator and polished stainless steel
exhaust system. A specially developed five-speed manual transmission by Jaguar Classic, electric
cooling fan and electric ignition ensure everyday useability.

While each car has heritage at its heart, it comes equipped with DAB radio, Bluetooth connectivity
and navigation for 21st century convenience.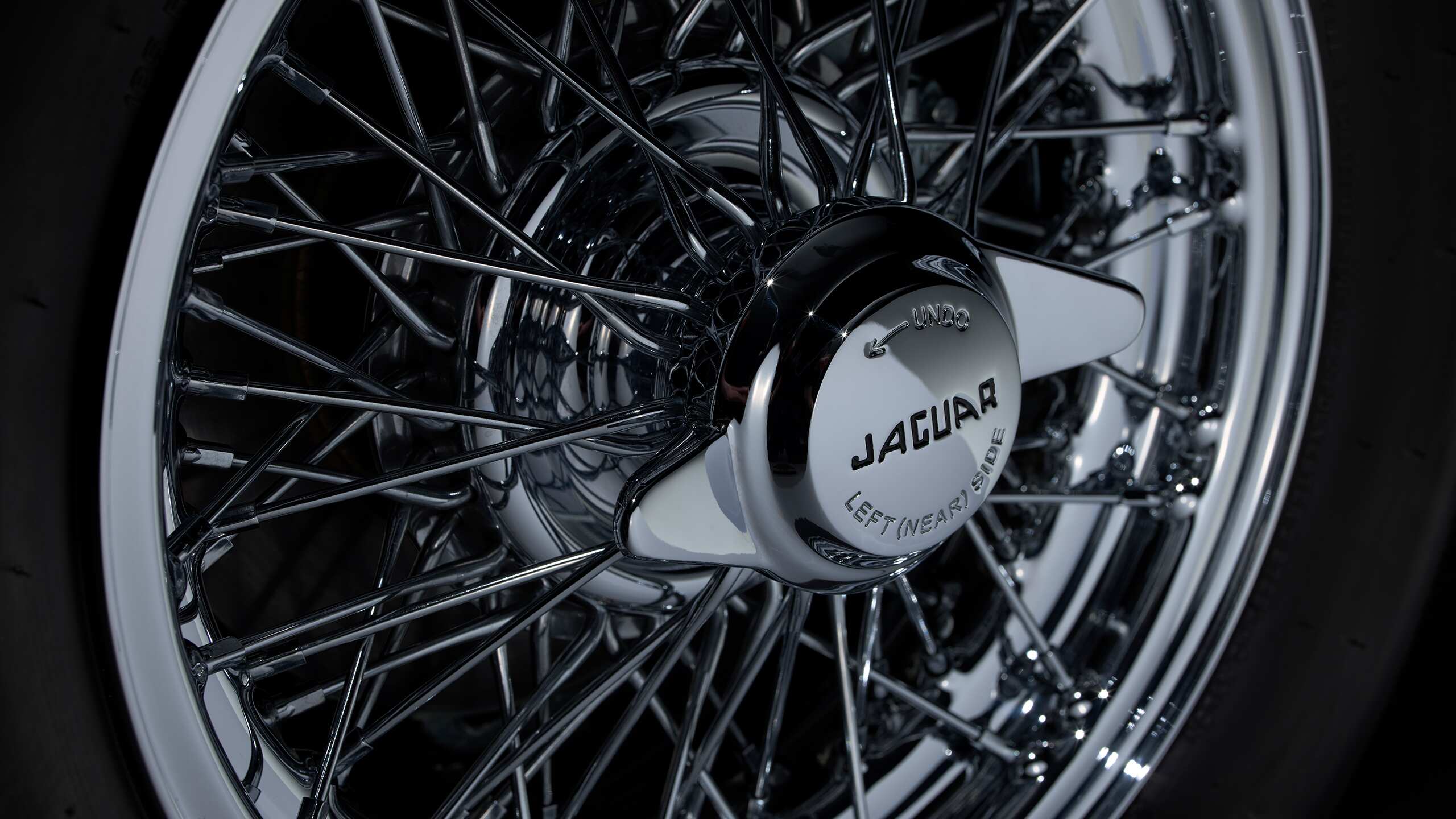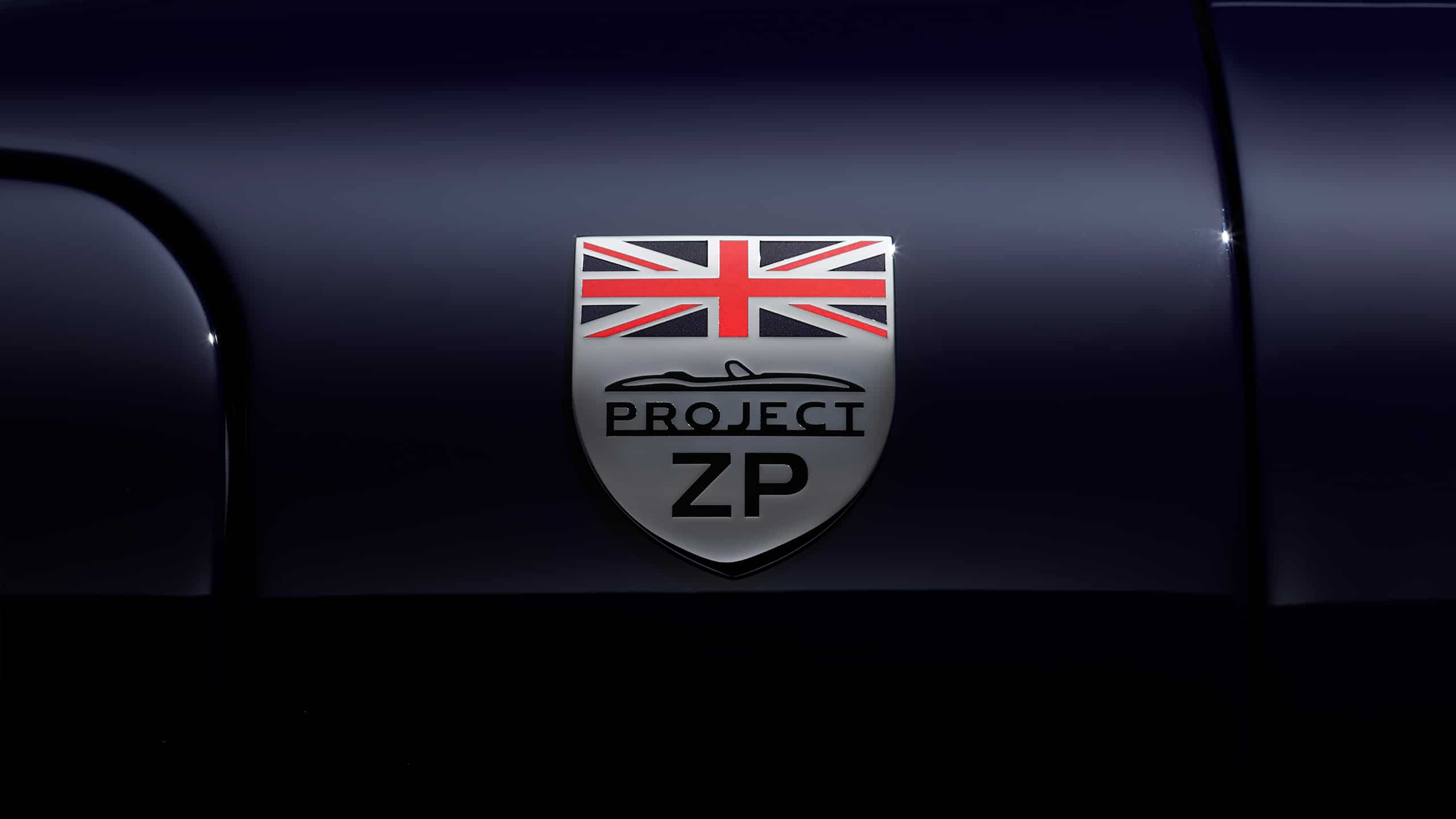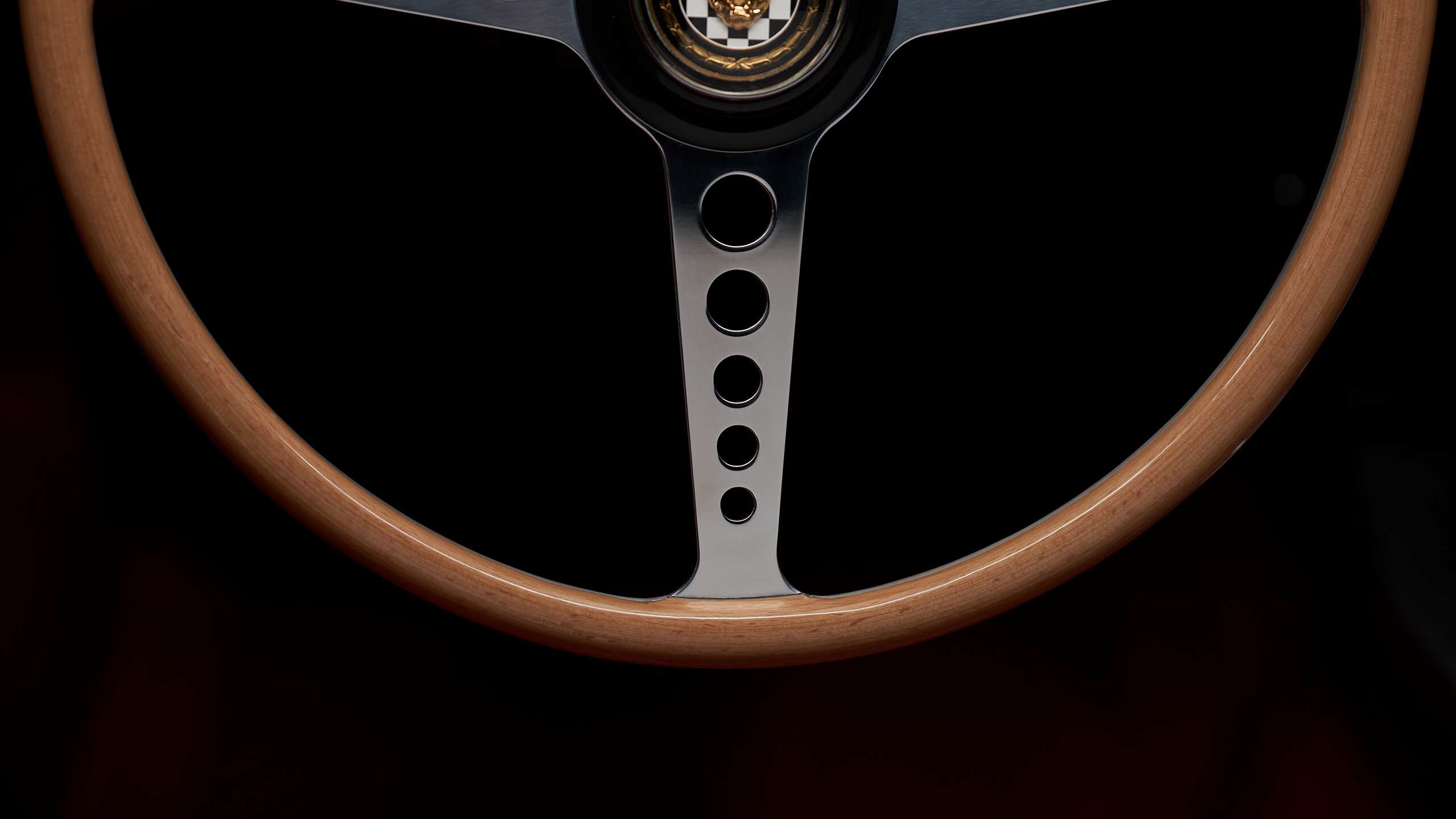 OWN JAGUAR E-TYPE ZP COLLECTION
To enquire about owning one of seven exclusive pairs, please contact our specialist Jaguar Classic team.
*Photography credit: Jaguar Daimler Heritage Trust